Treat yourself Today to Eucerin Calming Creme 8 oz and Eucerin Intensive Repair Lotion 5oz for $0.49
each at CVS
2/17-2/23

. See full Coupon breakdown below...
Receive $10.00 Extrabucks when you spend $20.00 on
select
Eucerin
products,
use with selected coupons listed in CVS Coupon

Matchup

we provided for you below and select score
Eucerin lotion

$0.49.
(CVS Deal Valid
2/17-2/23

)
➧Latest CVS Coupon Deals
➧Latest CVS Freebies
➧CVS Ad Previews
➧How to Coupon at CVS
➧CVS Ad Preview (2/17-2/23)
➧Cuisinart Precision Master Mixer Giveaway.
➧NEW Ibotta offers - New members free $10 bonus
➧New Checkout 51 Cashback Coupons
PRICES MAY VARY

COUPONS MAY BE REGIONAL

TAXES NOT INCLUDED IN BREAKDOWNS
Select Eucerin Products Only $0.49 at CVS - 2/17-2/23

**DEAL #1**

►►Receive $10.00 ECB WYS/$20.00◄◄ limit 1
BUY 2
Eucerin Intensive Repair Lotion 5oz $5.99
BUY 1
Eucerin Calming Creme 8oz for $9.49
USE $3/$10 any lotion or mositizer CVS crt Coupon (select shoppers/cvs couponers)
AND
PRINT(1) $3.00 on any* ONE (1) Eucerin® Body Lotion or Cream COUPON *HERE*
AND
USE (2) $2/1 Eucerin Body Lotion, Creme product, or Baby product EXP 3/2/19 (SS 2-3)
Pay $11.47
Receive $10.00 ECB
Total=

$0.49 each WYB/3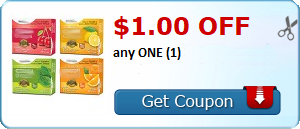 _____
**DEAL #2**
►►Receive $10.00 ECB WYS/$20.00◄◄ limit 1
BUY 1
Eucerin Calming Creme 8oz for $9.49
BUY 1
Eucerin Daily Hydration 16.9oz for $10.79
USE $3/$10 any lotion or mositizer CVS crt Coupon (select shoppers/cvs couponers)
AND
PRINT(2) $3.00 on any* ONE (1) Eucerin® Body Lotion or Cream COUPON *HERE*
Pay $11.28
Receive $10.00 ECB
Total=

$0.64 each WYB/both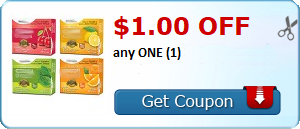 **DEAL #3**

►►Receive $10.00 ECB WYS/$20.00◄◄ limit 1
BUY 4
Eucerin Intensive Repair Lotion 5oz $5.99
USE $3/$10 any lotion or mositizer CVS crt Coupon (select shoppers/cvs couponers)
AND
USE (4) $2/1 Eucerin Body Lotion, Creme product, or Baby product EXP 3/2/19 (SS 2-3)
Pay $12.96
Receive $10.00 ECB
Total=

$0.74 each WYB/4
➧RedPlum
➧Coupons.com
➧Smartsource
➧Savingstar
➧ibotta
➧Topcashback
➧Checkout 51