Look at this Awesome Almay Face Makeup Remover Towelettes deal, pay only $0.99 each this week at CVS
2/17-2/23

. View full Coupon breakdown below...
Receive $4.00 Extrabucks when you spend $12.00 on
Almay
products,
use with new Almay printable coupon listed in CVS Coupon

Matchup

we provided for you below and score them forfor Only $0.99 each.
(CVS Deal Valid
2/17-2/23)
➧Latest CVS Coupon Deals
➧Latest CVS Freebies
➧CVS Ad Previews
➧How to Coupon at CVS
➧CVS Ad Preview (2/17-2/23)
➧SAVE $10 OFF at CVS Now!
➧Today's New Printable Coupons
➧Get $10 off in Kellogg's Coupons
PRICES MAY VARY

COUPONS MAY BE REGIONAL

TAXES NOT INCLUDED IN BREAKDOWNS
Almay Face Makeup Remover Towelettes Only $0.99 at CVS - 2/17-2/23
►►Receive $4.00 ECB WYS/$12.00◄◄ limit 6
Almay cosmetics

**DEAL #1**


BUY 1
Almay Oil Free Make Up Eraser Sticks 24 ct. – $5.99
BUY 1
Almay Squad Singles eye shadow – $6.99

USE (1) $3/$12 any cosmetics CVS crt Coupon (Select Shoppers/CVS Couponers)
AND
PRINT (2) $2.00/1 Almay Product COUPON *HERE*
PAY=$5.98
Receive $4.00 ECB
Total=

$0.99 each WYB/2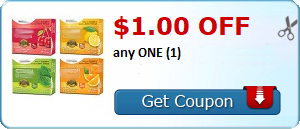 ___

**DEAL #2**

►►Receive $4.00 ECB WYS/$12.00◄◄ limit 6
BUY 1
Almay Face Makeup Remover Towelettes 25 ct. – $5.99
BUY 1
Almay Squad Singles eye shadow – $6.99

USE (1) $3/$12 any cosmetics CVS crt Coupon (Select Shoppers/CVS Couponers)
AND
PRINT (2) $2.00/1 Almay Product COUPON *HERE*
PAY=$4.98
Receive $4.00 ECB
Total=

$0.99 each WYB/2




___

**DEAL #3**

►►Receive $4.00 ECB WYS/$12.00◄◄ limit 6
BUY 2
Almay Squad Singles eye shadow – $6.99

USE (1) $3/$12 any cosmetics CVS crt Coupon (Select Shoppers/CVS Couponers)
AND
PRINT (2) $2.00/1 Almay Product COUPON *HERE*
Pay: $6.98
Receive $4.00 ECB
Total=

$1.49 each WYB/2
➧FREE $10 at CVS cashback offer
➧Latest CVS Coupon Deals
➧Latest CVS Freebies
➧CVS Ad Previews
➧How to Coupon at CVS
➧RedPlum
➧Coupons.com
➧Smartsource
➧Savingstar
➧ibotta
➧Topcashback
➧Checkout 51