Great week to start to stock up on Holiday Hallmark Cards for FREE at CVS -
10/21
-10/27. Here is how to score this CVS freebie...
Receive $3.00 Extrabucks when you buy three Hallmark Cards priced at $2.00
, use with selected coupons listed in CVS Coupon Mactchup breakdown we provided for you below and score 3 Hallmark Cards
for FREE (CVS Deal Valid
10/21-10/27

)
➧Latest CVS Coupon Deals
➧Latest CVS Freebies
➧CVS Ad Previews
➧How to Coupon at CVS
➧CVS Ad Preview -(10/21-10/27)
➧Score a 6 Pack of Kleenex Facial Tissue for FREE!
➧Get a FREE Tide To Go Instant Stain Remover Pen!
➧Pillsbury Coupons,free samples, and more.(one per member)
Stock Up on Holiday Hallmark Cards for FREE at CVS - 10/21-10/21
Head over to CVS website and print New $3.00/3
Hallmark Card Coupon
►►Receive $3.00 ECB WYB/3◄◄ limit 1
BUY 3
Hallmark Cards psa - $2.00 ea.
USE $3.00/3 Hallmark on any purchase of 3 Hallmark cards CVS crt Coupon (cvs.com/coupons)
PAY=$3.00
Receive $3.00 ECB
Total=

FREE each WYB/3
Be sure to print you coupons now & Save for upcoming deals, coupons may not be available by the time you find a good deal (coupons have limited prints)
➧RedPlum
➧Coupons.com
➧Smartsource
➧Hopster
➧Savingstar
➧Checkout51
➧Topcashback
➧Coupon Network
Today's New Coupons!
(click on coupon to print)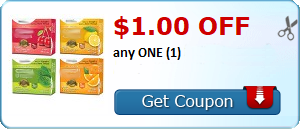 More CVS Coupons Deals (10/21-10/27)
➧Tide Liquid Detergent Only $1.61 CVS Couponers. 10/21-10/27
➧OMG CVS Couponers! Bounty Paper Towels Only $1.48 at CVS! 10/21-10/27
➧Febreze Scented Oil Refills Only $0.53 CVS Couponers! Starting 10/21
Conclusion,
Yes we Coupon and we love it, that's why we share it CVS Couponers!
Are you a true CVS Couponer? Join our Facebook Group CVS Couponers and share your deals with other CVS Couponers! Share the CVS Savings.
Subscribe to our CVS Coupon Blog so you never miss a free sample, free at CVS deal, CVS Weekly Ad previews, CVS Coupon Matchups and more.
We hope you have a Happy and successful CVS Couponing shopping trip Today!
Thank you for Visiting Our CVS Couponers Website!