We Got 12
Awesome
Downy, Gain, Kleenex , Scrubbing Bubbles, Lysol, Palmolive, and Windex Extrabuck deal ideas for you
at CVS
2/3-2/9

.
See all 12 coupon breakdowns below...
Receive $5.00 Extrabucks when you spend $20.00 on
select
products listed in promotion,
view coupons and all12 different Downy, Gain, Kleenex , Scrubbing Bubbles, Lysol, Palmolive, and Windex deal ideas below.
(CVS Deal Valid
2/3-2/9

)
➧Latest CVS Coupon Deals
➧Latest CVS Freebies
➧CVS Ad Previews
➧How to Coupon at CVS
➧CVS Ad Preview (2/3-2/9)
➧SAVE $45 Sam's Club
➧SAVE $10 OFF at CVS Now!
➧Today's New Printable Coupons
➧Get $10 off in Kellogg's Coupons
PRICES MAY VARY

COUPONS MAY BE REGIONAL

TAXES NOT INCLUDED IN BREAKDOWNS
SAVE BIG! Downy, Gain, Scrubbing Bubbles, Lysol, and Windex Extrabuck deals at CVS!
➧NOTE: For Deals with a Coupon limit or Product limit You will have SPLIT up your transactions/shopping trips to completed this deal for best results. CVS will keep track of your purchase until you have reached the required threshold in order to get your extrabucks.

______________

**DEAL #1**
►►Receive $5.00 ECB WYS/$20.00◄◄ limit 1
BUY 1
Gain Fireworks Laundry Booster Beads - $5.94
BUY 6
Kleenex wipes 20 – 24 ct. – 2/$3.00
BUY 2
Scrubbing Bubbles 2/$6
Subtotal=20.94
USE (2) $0.75/1 Scrubbing Bubbles Fresh Gel Product (LIMIT 2), 1/6 SS #2 (R), exp. 02/16/2019
AND
USE (6) $0.50/1 Kleenex Wet Wipes, 20ct or larger COUPON *HERE*
OR
Print HERE
AND
USE (1)$1.00/1 Gain Liquid Fabric Enhancer 48 ld +, Gain Dryer Sheets 105 ct + or Gain Fireworks ( 5.7 oz+) (Includes Botanicals) ets (LIMIT 1), exp. Varies
Pay: $15.44
Submit for (5) $0.50/1 Kleenex Wipes for any variety, any size (LIMIT 5)Ibotta Rebate COUPON *HERE*
AND
Receive $5.00 ECB
Total

= $0.88 each WYB/9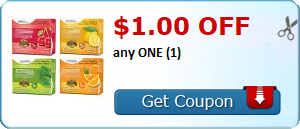 ______________

**DEAL #2**

►►Receive $5.00 ECB WYS/$20.00◄◄ limit 1
BUY 6
Kleenex wipes 20 – 24 ct. – 2/$3.00
BUY 2
Lysol Dual Action Disinfecting Wipes Citrus, 35CT-$4.39
BUY 2
Lysol Complete Clean Toilet Bowl Cleaner with Bleach, $3.29
(Pay $1.64 for second these 3 lowest price 50% off)
Subtotal=21.06

USE (6) $0.50/1 Kleenex Wet Wipes, 20ct or larger COUPON *HER
OR
Print HERE
AND
USE (2)$0.50/1 Lysol toilet bowl cleaner 24floz+ (LIMIT 2), 1/6 SS #3, exp. 02/25/2019
AND
USE (2)$0.50/1 Lysol disinfecting wipes 35ct+ (LIMIT 2), 1/6 SS #3, exp. 02/25/2019
PAY=$16.06
Submit for (5) $0.50/1 Kleenex Wipes for any variety, any size (LIMIT 5)Ibotta Rebate COUPON *HERE*
AND
Receive $5.00 ECB
Total=

$0.86 each WYB/all/10






______________

**DEAL #3**


►►Receive $5.00 ECB WYS/$20.00◄◄ limit 1
BUY 20
Palmolive 10 oz. - $0.99
USE $0.25/1 Palmolive, MFR coupon L2Card (check your CVS app)
PAY=$19.55
Receive $5.00 ECB
Total=

$0.73 each WYB/20





______________

**DEAL #4**



*Must Split up transactions/shopping trips

►►Receive $5.00 ECB WYS/$20.00◄◄ limit 1
BUY 6
Kleenex wipes 20 – 24 ct. – 2/$3.00
BUY 4
Scrubbing Bubbles 2/$6
Subtotal=21.00
USE (4) $0.75/1 Scrubbing Bubbles Fresh Gel Product (LIMIT 2), 1/6 SS #2 (R), exp. 02/16/2019
AND
USE (6) $0.50/1 Kleenex Wet Wipes, 20ct or larger COUPON *HERE*
OR Print HERE
PAY=$15.00
Submit for (5): $0.50/1 Kleenex Wipes for any variety, any size. (LIMIT 5) Ibotta Rebate COUPON *HERE*
AND
Receive $5.00 ECB
Total=

$0.75 each WYB/all/10

______________

**DEAL #5**


►►Receive $5.00 ECB WYS/$20.00◄◄ limit 1
BUY 6
Kleenex wipes 20 – 24 ct. – 2/$3
BUY 1
Select Glade 2/$6
BUY 1
Windex 2/$6
BUY 2
Scrubbing Bubbles 2/$6
Subtotal=21.00
PRINT(1) $0.50/1 Windex Product (LIMIT 2), exp. Varies
AND
USE (2) $0.75/1 Scrubbing Bubbles Fresh Gel Product (LIMIT 2), 1/6 SS #2 (R), exp. 02/16/2019
AND
USE(1) $0.50/1 Glade Candle or Wax Melt (LIMIT 2), exp. Varies
AND
USE (6) $0.50/1 Kleenex Wet Wipes, 20ct or larger COUPON *HERE
OR
Print HERE
PAY=$15.50
Receive $5.00 ECB
AND
Submit for (5): $0.50/1 Kleenex Wipes for any variety, any size. (LIMIT 5) Ibotta Rebate COUPON *HERE*
Total=

$0.80 each WYB/all/10




______________

**DEAL #6**



►►Receive $5.00 ECB WYS/$20.00◄◄ limit 1
BUY 6
Kleenex wipes 20 – 24 ct. – 2/$3
BUY 1
Tide, Downy 92-103 oz or Tide PODS 35 ct. - $11.94
Subtotal=20.94
USE (1)$3.00/1 Tide Pods (LIMIT 1), 2/3 SS (R), exp. 02/09/2019
AND
USE (6) $0.50/1 Kleenex Wet Wipes, 20ct or larger COUPON *HERE*
OR Print HERE
PAY=$14.94
Receive $5.00 ECB
AND
Submit for (5): $0.50/1 Kleenex Wipes for any variety, any size. (LIMIT 5) Ibotta Rebate COUPON *HERE*
Total=

$1.06 each WYB/all/7




______________

**DEAL #7**



►►Receive $5.00 ECB WYS/$20.00◄◄ limit 1
BUY 6
Kleenex wipes 20 – 24 ct. – 2/$3
BUY 1
Bounce sheets 120 ct.- $5.94
BUY 1
Downy 41-51 oz- $5.94
Subtotal=20.88

USE(1) $1.00/1 Downy Liquid Fabric Conditioner 48ld+ Bounce/Downy sheets 70ct+ or In Wash Scent Boosters 6.5 oz+ (LIMIT 1)
AND
USE (1)$1.00/1 Downy/Bounce/Dreft downy liquid fabric conditioner 48ld+, bounce/downy sheets 70ct+, or in wash scent boosters 65oz+s (LIMIT 1), 1/27 PG, exp. 02/23/2019
AND
USE (6) $0.50/1 Kleenex Wet Wipes, 20ct or larger COUPON *HERE*
OR
Print HERE
PAY=$15.88
Receive $5.00 ECB
AND
Submit for (5): $0.50/1 Kleenex Wipes for any variety, any size. (LIMIT 5) Ibotta Rebate COUPON *HERE*
Total=

$1.05 each WYB/all/8




______________

**DEAL #8**
►►Receive $5.00 ECB WYS/$20.00◄◄ limit 1
BUY 4
Kleenex wipes 20 – 24 ct. – 2/$3.00
BUY 1
Lysol Disinfecting Spray 12.5 oz. – $7.49 ea
BUY 1
Lysol Dual Action Disinfecting Wipes Citrus, 35CT-$4.39
BUY 2
Lysol Complete Clean Toilet Bowl Cleaner with Bleach, $3.29
(Pay $1.64 for second these 2 lowest price 50% off)
Subtotal=21.16
USE (1) $1.00/1 Lysol disinfectant spray or max cover mist 12.5oz+ (LIMIT 2), 1/6 SS #3, exp. 02/25/2019
AND
USE (2)$0.50/1 Lysol toilet bowl cleaner 24floz+ (LIMIT 2), 1/6 SS #3, exp. 02/25/2019
AND
USE (1)$0.50/1 Lysol disinfecting wipes 35ct+ (LIMIT 2), 1/6 SS #3, exp. 02/25/2019
AND
USE (4) $0.50/1 Kleenex Wet Wipes, 20ct or larger COUPON *HERE
OR
Print HERE
PAY=$16.66
Submit for (4) $0.50/1 Kleenex Wipes for any variety, any size (LIMIT 5)Ibotta Rebate COUPON *HERE*
AND
Receive $5.00 ECB
Total=

$1.21 each WYB/all/8





______________

**DEAL #9**


►►BOGO 50% off◄◄
►►Receive $5.00 ECB WYS/$20.00◄◄ limit 1
BUY 3
Lysol Dual Action Disinfecting Wipes Citrus, 35CT-$4.39
BUY 4
Lysol Complete Clean Toilet Bowl Cleaner with Bleach, $3.29
(Pay $1.64 for second these 3 lowest price 50% off)
Subtotal=21.38

USE (2)$0.50/1 Lysol toilet bowl cleaner 24floz+ (LIMIT 2), 1/6 SS #3, exp. 02/25/2019
AND
USE (2)$0.50/1 Lysol toilet bowl cleaner (Peelie Coupons)*
AND
USE (2)$0.50/1 Lysol disinfecting wipes 35ct+ (LIMIT 2), 1/6 SS #3, exp. 02/25/2019
AND
USE (1)$0.50/1 Lysol disinfecting wipes (Peelie Coupons)
PAY=$17.88
Receive $5.00 ECB
Total=

$1.84 each WYB/all/7





______________

**DEAL #10**


►►Receive $5.00 ECB WYS/$20.00◄◄ limit 1
BUY 2
Kleenex wipes 20 – 24 ct. – 2/$3
BUY 2
Scrubbing Bubbles 2/$6
BUY 1
Tide, Downy 92-103 oz or Tide PODS 35 ct. - $11.94
Subtotal=20.94
USE (1)$3.00/1 Tide Pods (LIMIT 1), 2/3 SS (R), exp. 02/09/2019
AND
USE (2) $0.75/1 Scrubbing Bubbles Fresh Gel Product (LIMIT 2), 1/6 SS #2 (R), exp. 02/16/2019
AND
USE (2) $0.50/1 Kleenex Wet Wipes, 20ct or larger COUPON *HERE*
OR
Print HERE
PAY=$15.44
Receive $5.00 ECB
AND
Submit for (2): $0.50/1 Kleenex Wipes for any variety, any size. (LIMIT 5) Ibotta Rebate COUPON *HERE*
Total=

$1.88 each WYB/all/5
______________

**DEAL #11**



*Must Split up into 2 transactions
►►BOGO 50% off◄◄
►►Receive $5.00 ECB WYS/$20.00◄◄ limit 1

BUY 4
Lysol Disinfecting Spray 12.5 oz. – $7.49 ea
(Pay $3.74 for 2 of them 50% off)
Subtotal=22.46

USE (4) $1.00/1 Lysol disinfectant spray or max cover mist 12.5oz+ (LIMIT 2), 1/6 SS #3, exp. 02/25/2019
PAY=$18.46
Receive $5.00 ECB
Total=

$3.36 each WYB/4




______________

**DEAL #12**



►►Receive $5.00 ECB WYS/$20.00◄◄ limit 1
BUY 2
Tide, Downy 92-103 oz or Tide PODS 35 ct. - $11.94
Subtotal=23.88

USE (1)$3.00/1 Tide Pods (LIMIT 1), 2/3 SS (R), exp. 02/09/2019
AND
PRINT(1) $3.00/1 Tide Detergent (LIMIT 1)
PAY=$17.88
Receive $5.00 ECB
Total=

$6.44 each WYB/2
➧RedPlum
➧Coupons.com
➧Smartsource
➧Savingstar
➧ibotta
➧Topcashback
➧Checkout 51